I'm happy to announce that another app I worked on earlier this year has gone live in the App Store; Great British Bee Count.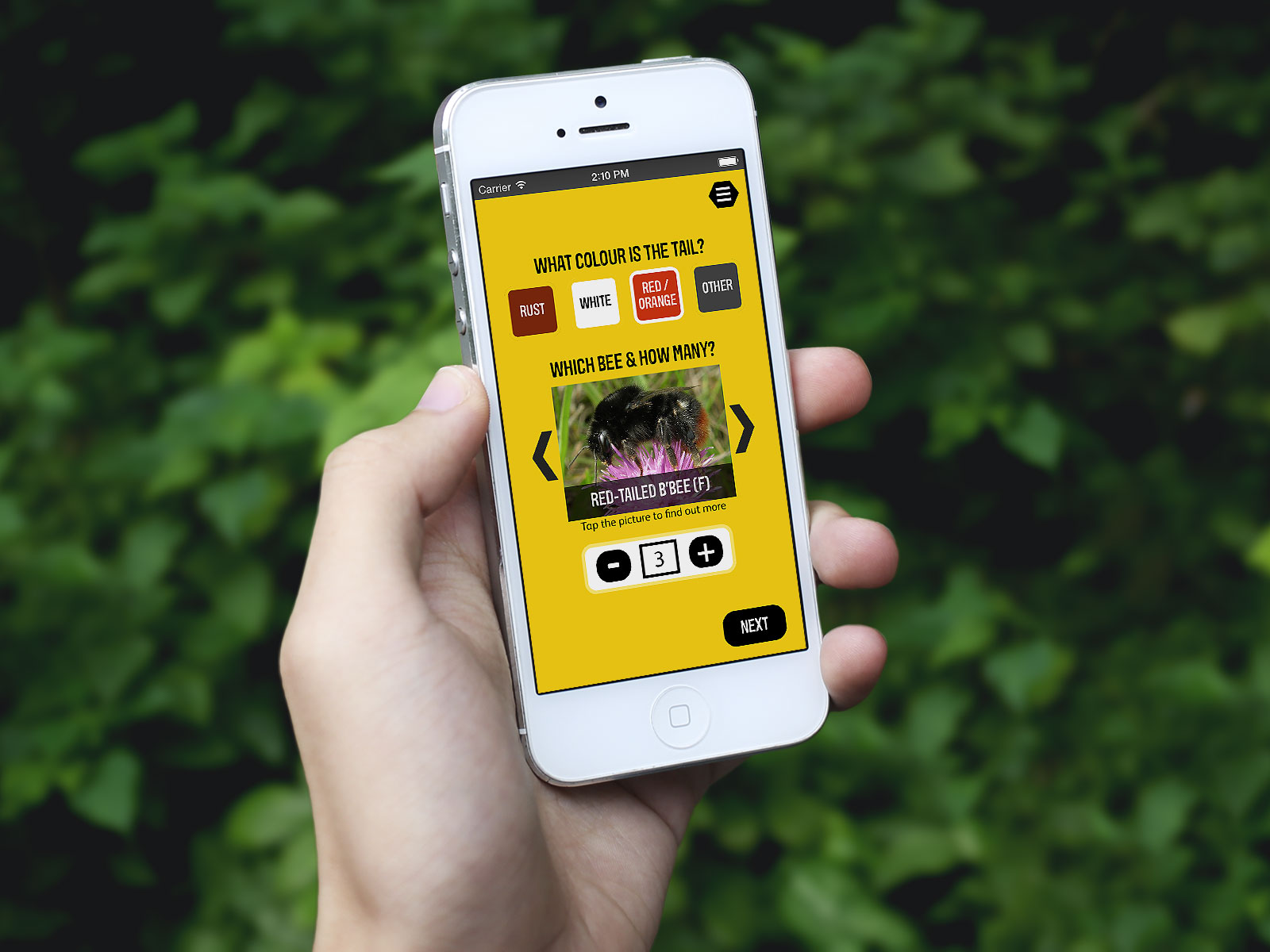 The Great British Bee Count is a cause started by Friends of the Earth which invites the public to help monitor the British bee population. To do this, you can download the free app and then choose to log individual types of bee that you see or, new for this year, perform a timed count which invites you to count as many bees as you can (regardless of type) within 2 minutes.
I was asked to update the existing app by Two Thirds Water - I decided it would be quicker to rebuild the app from scratch in Swift rather than try and update what existed previously. This allowed me to easily use several new technologies such as AutoLayout which let me render the pixel-perfect design on all four sizes of iPhone. In addition, I built an offline caching mechanism so you can perform your counts without an internet connection - once a connection is re-established, the counts will be uploaded.
This was a fun project to work on and I think the end result works really well. You can check out Great British Bee Count on the App Store (it's free) or learn more about the bee cause.