I'm happy to announce that The Divide, a new podcast I've been working on recently, is now available on iTunes.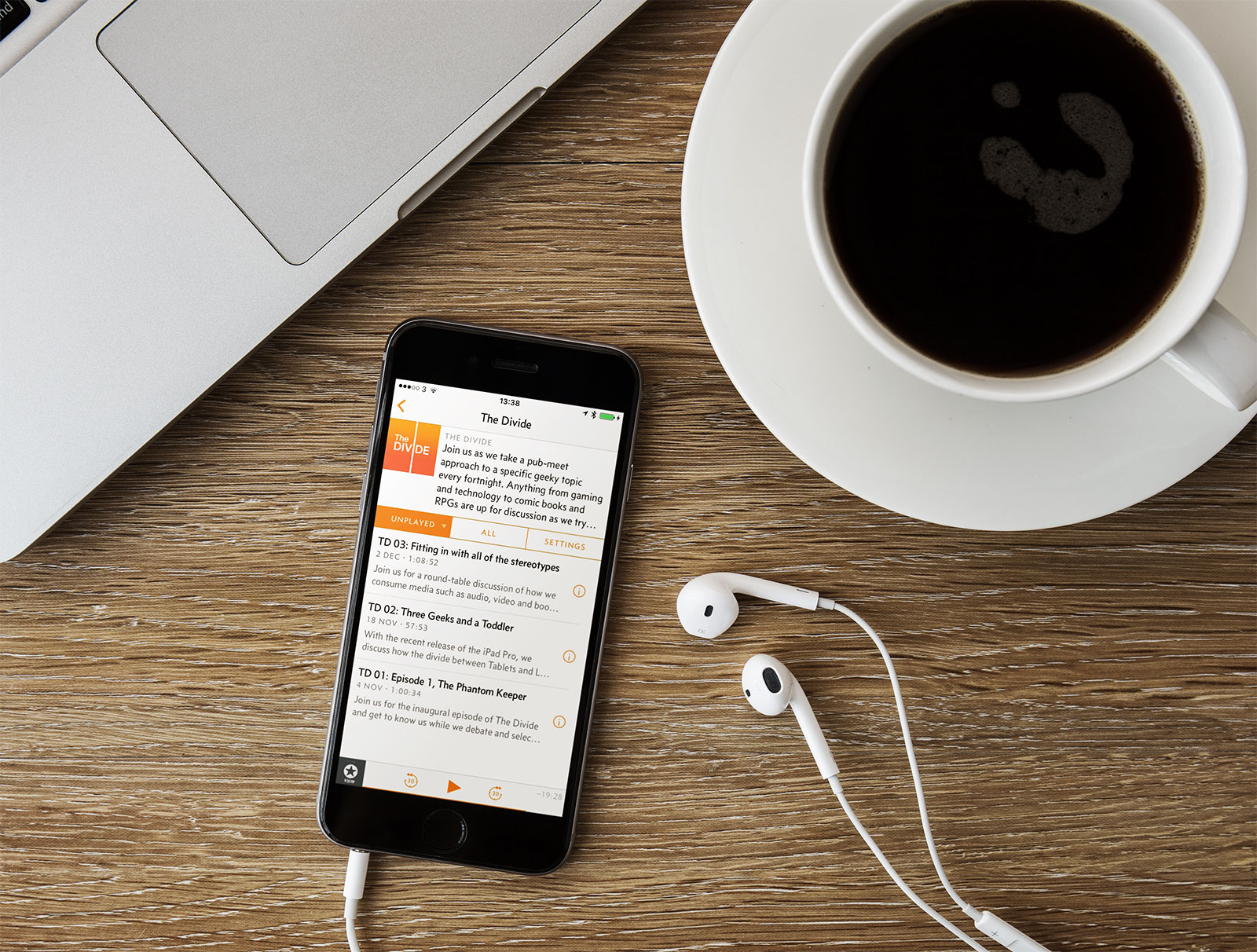 Every two weeks, myself, Mr Christopher Ford, and Dr John Wordsworth will discuss a particular topic that is of interest to us for around an hour. The topics of our first three shows (which are available now) are:
Episode 1, The Phantom Keeper: A round-table discussion of our favourite PC games with each of us allowed to bring two for consideration

Three Geeks and a Toddler: A debate about our current computer setup and whether we can see a tablet replacing our laptops

Fitting in with all of the stereotypes: We discuss media in the digital age including films, tv, music, magazines, books, and comics.
You can subscribe on iTunes, listed online with Overcast, or by directing your podcast app of choice1 to our XML Feed. Alternatively, you can download the MP3 files directly from The Divide website.
These first few episodes, whilst not perfect2, have been a lot of fun to record and hopefully you'll enjoy them. If you have feedback, questions, or want to suggest a topic, you can chat to us on Twitter via @PodcastDivide. Our next episode should go live on Wednesday 16th December.