I'm very happy to announce that a new podcast I've been working on with John Wordsworth has gone live today; Connecting To Host.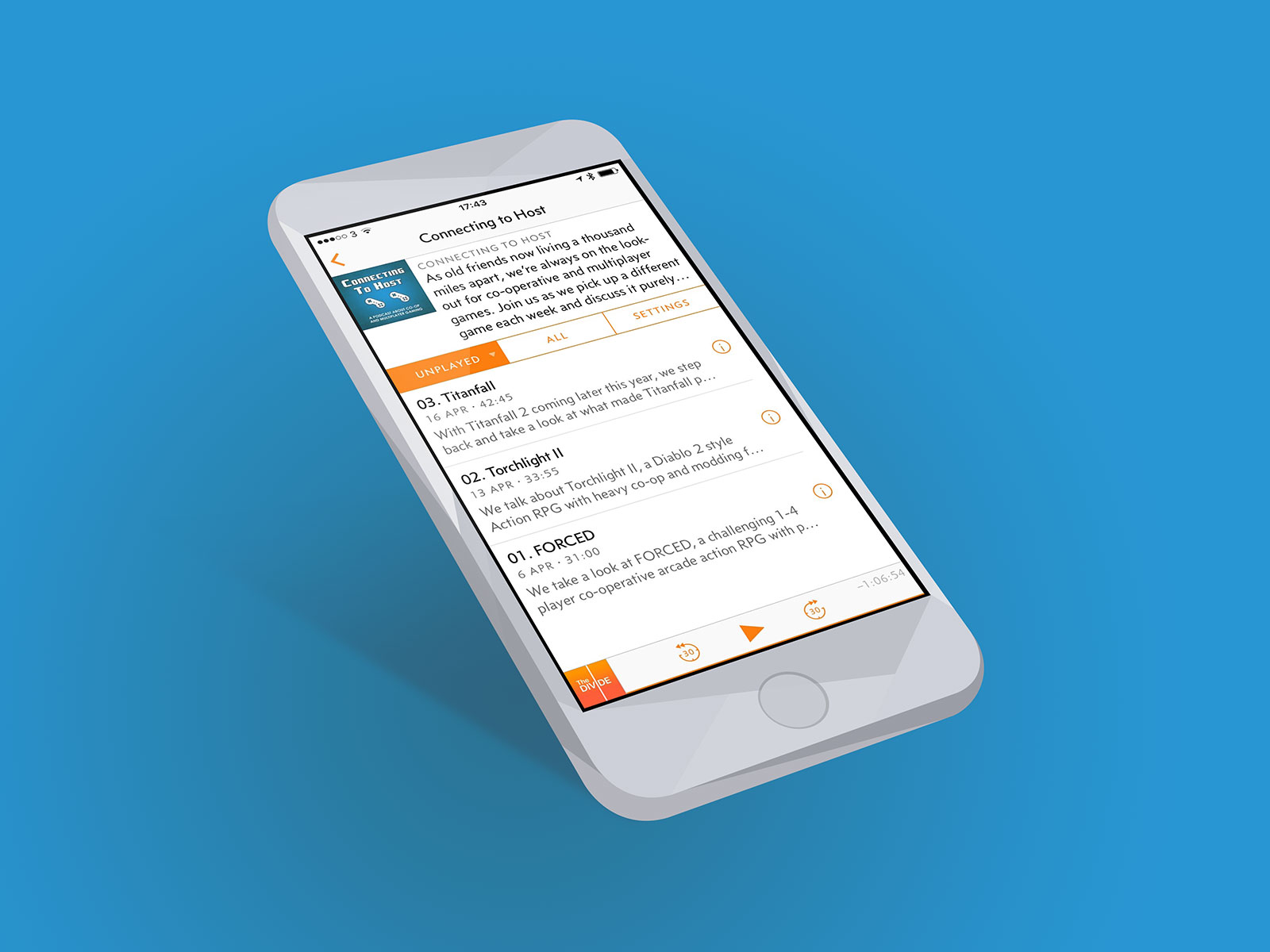 Connecting To Host is a (mostly) weekly podcast where we discuss video games from a strictly co-op / multiplayer point of view. We've released three episodes today:
FORCED: Specifically built for co-operative action, FORCED is an arcade RPG which takes you through a number of challenging arenas. Join us and find out more about "The Orb" and "Marking up Enemies", two strong mechanics that make FORCED a fun little online game.

Torchlight II: Join us as we talk about our co-operative experience working through Torchlight II, an action RPG developed by Runic Games that was originally released at the end of 2012.

Titanfall: With the recent announcement of Titanfall 2 for Xbox One, PC, and PS4, we thought we would go back in time and talk about the original Titanfall and what it brought to the multiplayer shooter genre.
I'm really excited about this podcast and think it'll be a great way for people to get co-op specific reviews from two long time game players who spend several hours a week playing online together.
You can get Connecting To Host from these fine outlets:
If you enjoy the podcast, please consider leaving a review on iTunes or letting us know on Twitter via @CTHCast; you can also suggest games you'd like us to review!
Our next episode will be on Saturday 23rd April 2016 and is all about Offworld Trading Company…