Ever since I sold WallaBee, I've been splitting my time between client work1, my Xbox One, and doing small apps that help improve my life in little ways. Today, Apple finally approved2 my first self-published app in a long time, Pocket Rocket: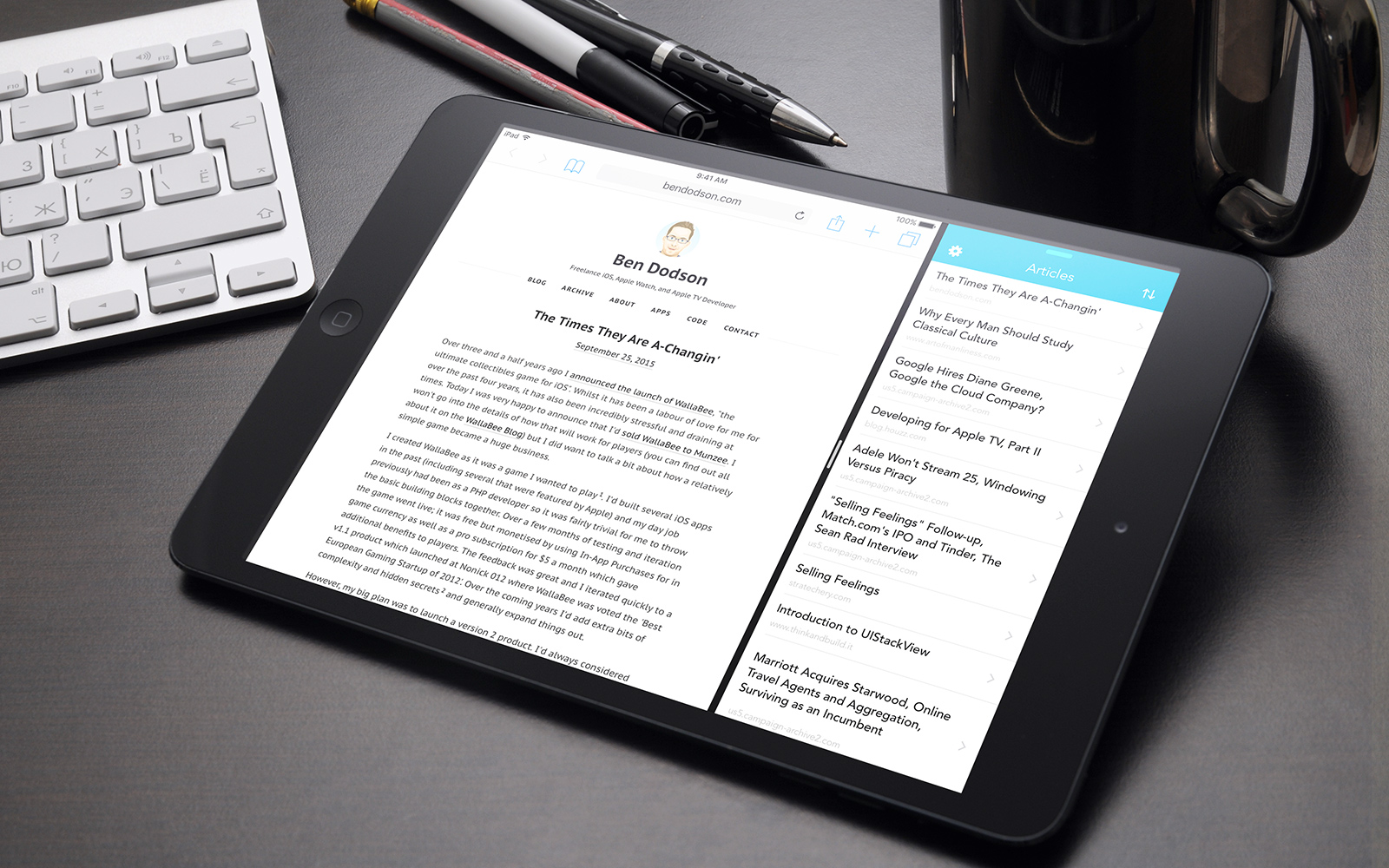 I save most articles that I want to read at a later date with Pocket but I hate their mobile apps. Tapping an article will load their own reader view3 and it's an extra step to jump to Safari. In addition, their apps aren't updated for split screen support or new device sizes and so the experience is pretty poor. With Pocket Rocket, I wanted to do one thing; have my Pocket queue load up and then when you tap on an article it should load in Safari. I prefer using Safari as then you get to see the article as intended and with content blockers most pages load quickly. I got the basic version working within in an hour and it worked well enough for my needs; then, when I got the iPad Pro, I realised this could be a useful app for other people as it dramatically improves the reading experience especially when used in split screen mode.
Pocket Rocket is completely free with no ads or tracking4. It runs on any device capable of running iOS 9 and is a fully adaptive so it looks great no matter what screen-size you have. Due to this adaptability, it works in all split-screen modes on applicable iPads and that is the way I tend to use it. You can swipe on an article to archive or delete it upon reading. There is also a settings panel so you can choose whether links open in Safari or via an in-app browser (with the option to enable a reader view5 on launch if you want).
You can get Pocket Rocket for free on the App Store.