Over the past few weeks I've been working on some big updates to the DrinkCoach+ app that I developed for Orbis Media and the HAGA last year: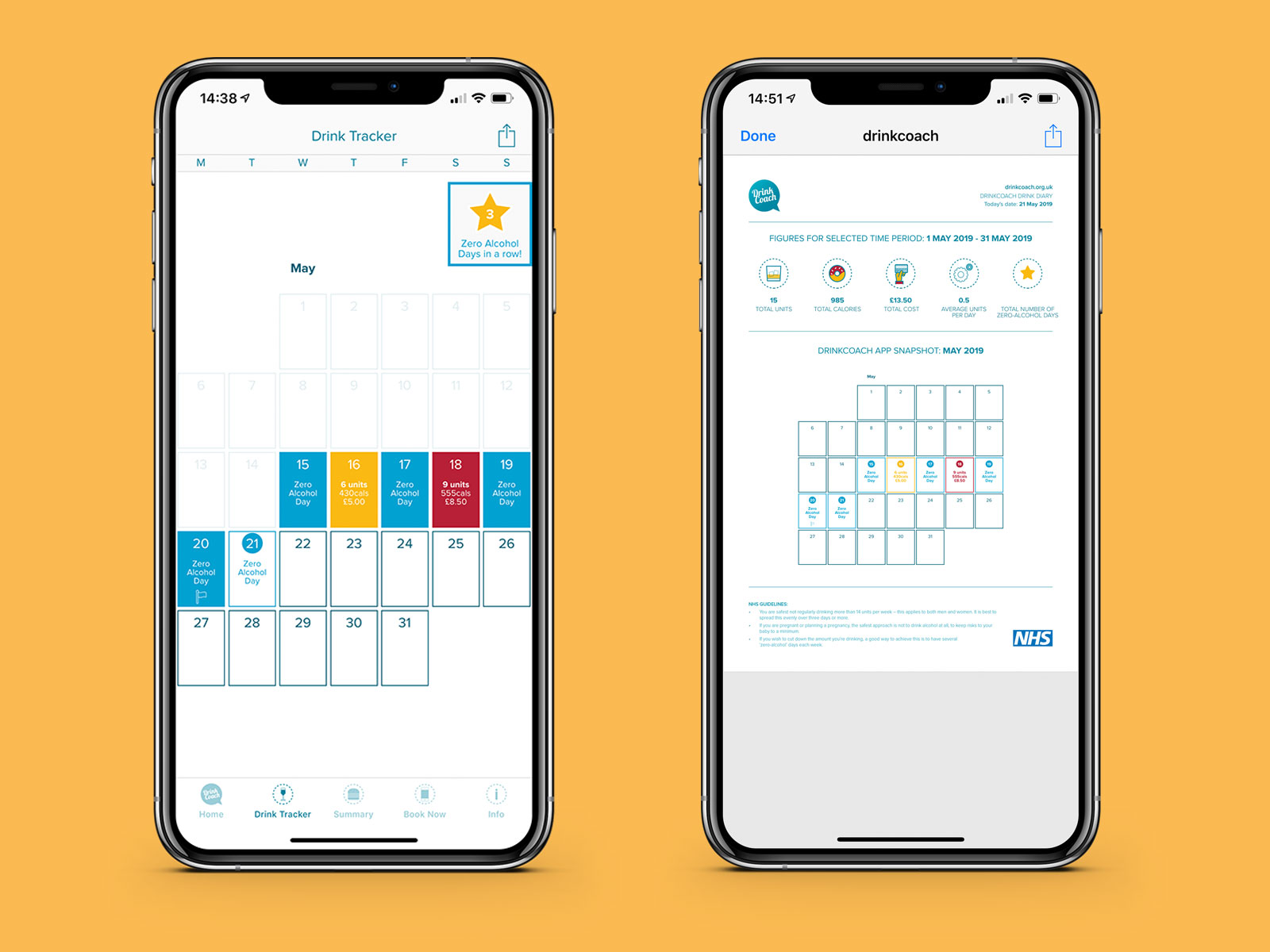 The big change is a new 'month-at-a-glance' screen with a scrollable calendar giving you a great overview of your alcohol intake over time. This is enhanced with a 'Zero-Alcohol Days' badge that increases each day to show your current streak. In addition to this, a new summary PDF is available which can be generated from a range of dates (i.e. everything from past week and past month to specific from and to dates); this PDF will show you the total number of units, calories, and cost along with an average units per day count and total number of zero-alcohol days. The PDF can be easily downloaded or shared with your healthcare professional. Finally, a number of UX changes were made to improve the layout of the app, support was added for the most recent Apple devices, and the code was updated to Swift 4.2.
In show business, it is often said that you should never work with children or animals. In software development, the equivalent is that you should never work with date formatting. I certainly found building this calendar system from the ground up a challenge and keeping it performant when the local Realm database is full of data was definitely not easy. That said, I'm incredibly pleased with how the update has turned out and it seems the users of the app are too; to date, the app has received over 1200 reviews on the App Store averaging a 4.8 rating whilst also being featured by publications such as The Observer, The Guardian, and The Huffington Post.
It was really great to work with Orbis Media again and I look forward to working with them again in the future. You can download DrinkCoach+ on the App Store for free and learn more about it at drinkcoach.org.uk.